Thanks so much to the following people who have featured me on their blogs. This makes my heart smile
Friday Feature at Babblings and More
Easter Wreath with Tulle, Ribbon and Sequin Eggs
Easter Wreath with Tulle, Ribbon and Sequin Eggs
Easter Wreath with Tulle, Ribbon and Sequin Eggs
Easter Wreath with Tulle, Ribbon and Sequin Eggs
Easter Wreath with Tulle, Ribbon and Sequin Eggs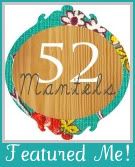 Easter Wreath with Tulle, Ribbon and Sequin Eggs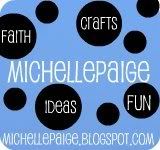 2 Easter Wreaths: Tulle, Ribbon and Sequin Eggs and Easter Wreath Tutorial
03/09/2012: I was featured in this HUB post by Jamie Brock:
Easter Wreath
Source: Debbie Does Creations
Tulle and Ribbon Easter Wreath
Debbie Does Creations shares the tutorial for this pretty tulle and ribbon Easter wreath. I love the bright colors! This one is super easy to make and fairly inexpensive, too. It's made pretty much like those fabric strip wreaths but with ribbon and tulle. The form for it is a wire hanger bent in a circle shape. So cute!